NATURE AND SCIENCE FOR HAIR
BioKap takes care of your hair and wants it beautiful, healthy, shiny.
Each formula is the result of accurate scientific research drawing from the vegetable world the most active ingredients to respond to the different needs of scalp and hair, to counteract excessive hair loss, enhance hair beauty and dye with natural colours.
All the products are free from PEG, Silicones, Parabens and SLS. Only proven-safe natural ingredients and organic extracts, in Nickel and Dermatologically Tested products.
HAIR DYES AND TREATMENTS FOR NATURAL,
WARM AND BRIGHT COLOURS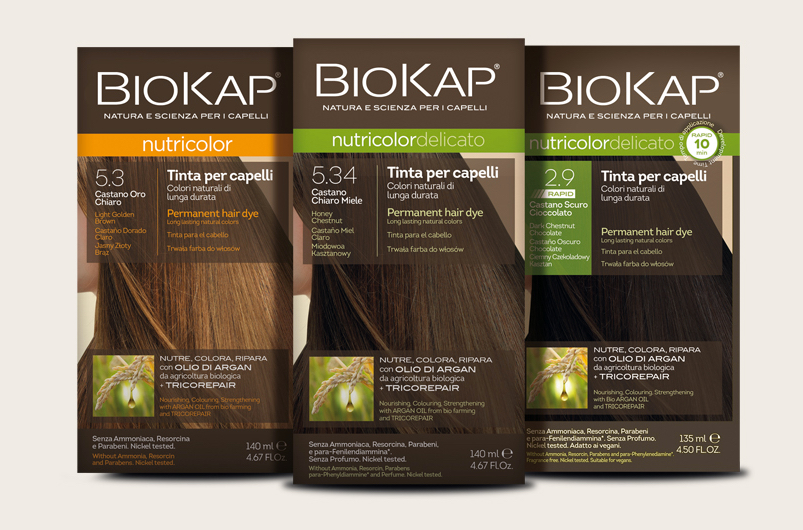 Formulations enriched with TRICOREPAIR complex and ARGAN OIL from organic farming.
Free from Parabens, Nickel and Dermatologically Tested.



No Ammonia
No Resorcinol
No Parabens
No Ammonia
No Resorcinol
No Parabens
No Fragrance
No PPD (Paraphenylenediamine)
NOVEDAD


The organic-certified and sustainable line
for beautiful hair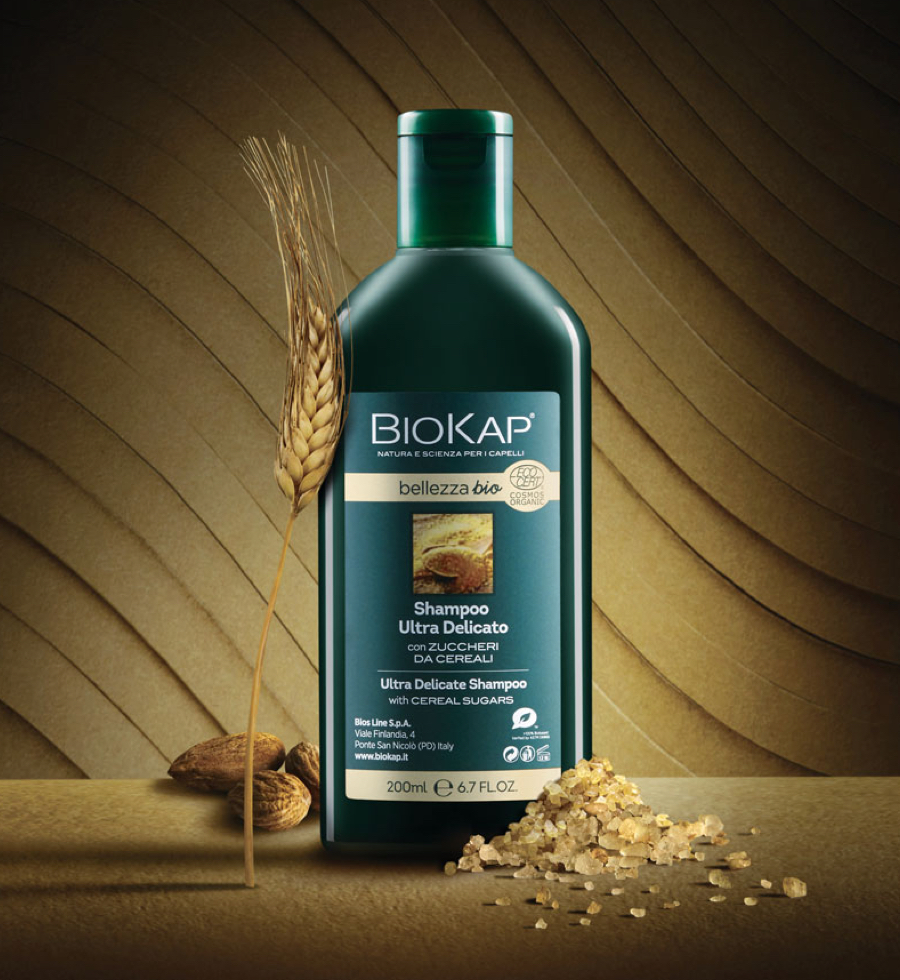 News & Tips
Biokap news and beauty tips.
Find your shade
Take a look at BioKap Nutricolor shades immediately.
The answers to your questions.
Everything you want to know about BioKap products.
How to apply the hair dye
Find out how to apply BioKap Nutricolor hair dyes.
BEAUTY TIPS
Take care of your hair with some advice from our experts.